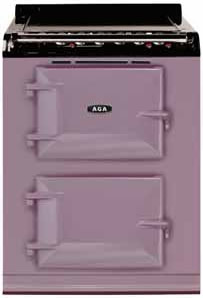 Key Features:

Integral grill
Conventional oven
Fan oven
Choice of gas or ceramic four-ring hob

Fuel Type:
Ceramic Hob, Gas Hob

Colours Available:
Cream, Aqua, Aubergine, Black, British Racing Green, Dark Blue, Duck Egg Blue, Pearl Ashes, Pewter, White, Heather, Pistachio




Details


Make your AGA cooker even more versatile with an Integrated Module or Freestanding Module – the perfect companions to your choice of AGA.

Integrated Module - The Integrated Module gives you even more choice and flexibility. Working alongside, but independently to your 2, 3 or 4-oven AGA range cooker, it gives you the option of a fan oven and a choice of either an electric or a four-burner gas hob. The ideal cooking companion for your AGA heat storage range cooker, the Integrated Module fits neatly at its left-hand side. Available in dual fuel and electric, the temperature controls are convenient and easy to use. Colour options to match your AGA cooker are also available. Note, however, that as minor colour changes can occur on a heat storage cooker due to its unique heat properties, matching an Integrated Module may lead to subtle colour differences.

Freestanding Module - The Freestanding Module is built to stand alone and for added flexibility can be conveniently positioned anywhere in the kitchen. In addition to a fan oven, there's the choice of either an electric or four-burner gas hob. There's also an integral, fast-response ceramic grill that cooks your food evenly with minimal loss of moisture. The electric ceramic hob option provides easier cleaning, while the four-burner hob gives instant heat and control as you require it. Badge options are available; models come in a choice of dual fuel or electric and there is a selection of colours to match your AGA cooker.



Integral grill - Located within the top oven, the integral grill is engineered for even heat distribution, meaning it cooks with a direct, dry heat for fast, flavoursome results.

Conventional oven - Its heat zones make it the ideal, versatile oven for all types of cooking and it's large enough to hold a 7.25kg (16lb) turkey.

Fan oven - Moves hot air quickly past the food, significantly reducing cooking times. This cooking process eliminates hot spots, allowing food to cook more evenly.

Choice of gas or ceramic four-ring hob - The four-burner gas hob has flames that can be easily increased and decreased for instant and controllable heat, while the electric hob has flat surfaces that are easier to clean.